Urbano® - The modern flexible laboratory bench
The AdvanceLab Urbano® laboratory benches are with State-of-the-art design, new round tube leg, quality hinges, door handles and drawer.
Did you know that something as subtle as the height of your desks, or the height ratio of the chair to desk could make a significant difference in the productivity of your lab? Technicians spend a minimum of eight to ten hours per day living within their space. When there is a great deal of flexibility, output can skyrocket. If a small part of your team's mind is focused on the fact that they're uncomfortable in their chairs or space or unable to find the room to complete an experiment, they're much less likely to be able to fully focus on the task at hand.
This is why AdvanceLab developed the new bench called Urbano®. With some of below features, this bench type is actually a modern and flexible design which attracts many laboratory customers interest.
Modular Benches
The benches are with state-of-the-art design, new round tube leg. There are three standard lengths and two different bench depth which adapt majority of laboratory tasks. Our design team can help to recommend the size and number of benches which is suitable to laboratory layout. Thanks to modular design, we can easily arrange the bench location to optimize the room space.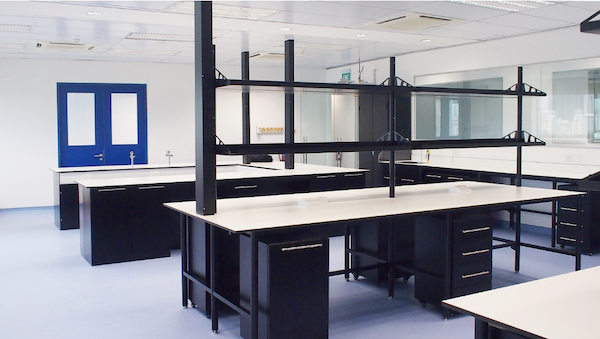 Mobile Cabinets
Our cabinets have the great benefit of full modularity. That means our drawer, door, and shelving configurations are completely changeable. If after two years of use you decide to switch your single door base cabinet into a four drawer storage unit, we will send someone on-site to make the change. Our wall cabinets and upper casework for our islands and workbenches can easily be slotted off uprights and replaced with wall shelving.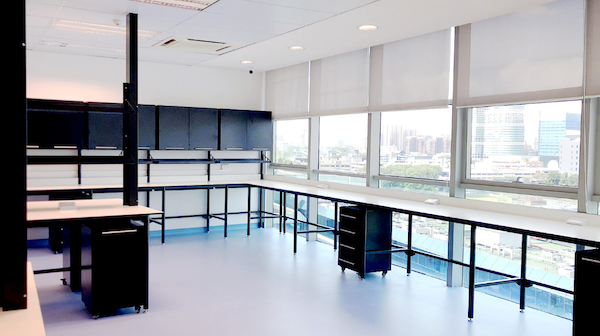 Maximize storage space
The Urbano® Bench comes with 1-tier shelf or without any shelf as a standard. However we can optionally offer 2-tier shelvings which height are easy to be adjusted by laboratory technicians. If your storage space is not enough or you prefer to store your labwares in closed cabinets, just please raise your request to our person in charge for consultancy we then can offer you wall cabinets which can be hang upright at each Urbano bench. It does not matter the bench are put next to walls or put in the middle of room, wall cabinets will be installed firmly upright and give you the satisfaction of more storage space.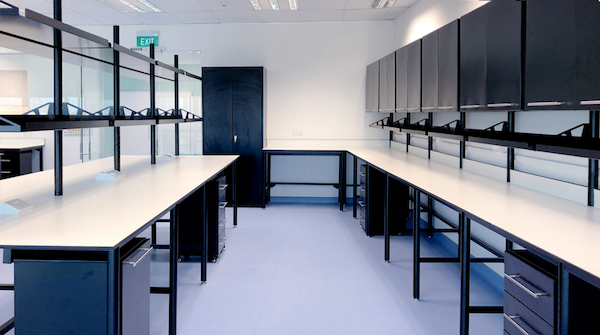 Workflow Optimization
When you provide your team with configurable options, you're adding a layer of quality assurance from the start. A flexible workspace provides a variety of ways to optimize your workflow. This could be as simple as being able to reconfigure some details within the lab based on the daily needs to shifting a table from standing mode to sitting mode to relieve stress after a long day's work. Providing a variety of options within a workspace allows for better health overall, which helps mitigate risk and create a culture that is as peaceful as it is productive.